>
NCM's 2018 theme

"Evaluate things in 2018!"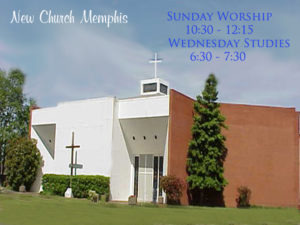 Service Times

Sunday Worship 10:30 – 12:15

Wednesday Studies 6:30 – 7:30
Social Media

Follow our social media outreach and stay connected with the latest updates, newsletters and ministry events.
2018 NCM Theme:
Evaluate!
CONTACT US
4917 Macon Road
Memphis, TN 38122
General Email: ncm@newchurchmemphis.org
The information on this site is the property of New Church Memphis. No broadcasting or duplication of any sermons allowed without permission from New Church Memphis.