New, Practical, Powerful 'Pointers' for 2020
Join our worship service here at New Church Memphis LIVE every Sunday morning on FaceBook @ 10:45am.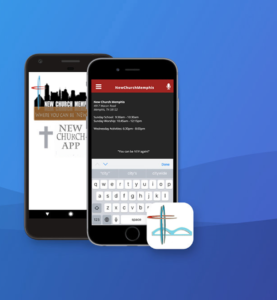 NCM App has been released!
For details, go to our Events page… thank you for downloading our FREE app… it includes two free versions of the Bible!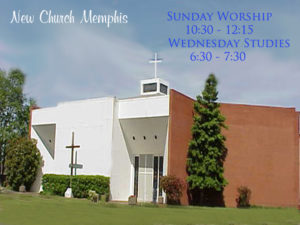 Service Times
Sunday Worship 10:45 – 12:15
Wednesday Studies 6:30 – 7:30
Social Media
Follow our social media outreach and stay connected with the latest updates, newsletters and ministry events.
Click here for previous Sermons
COPYRIGHT NOTICE
The information on this site is the property of New Church Memphis. No broadcasting or duplication of any sermons allowed without permission from New Church Memphis.
2020 NCM Theme:
eXactly.
CONTACT US
4917 Macon Road
Memphis, TN 38122
General Email: ncm@newchurchmemphis.org
First, PLEASE familiarize your self with the FACTS re: the disease: its dispersion, its dangers, its deterrents. . I have written some posts containing important and informative facts to help us during these trying times!
[An aside] As is normal for humans, especially Americans, we all have multiple points of views; yes, even within our church! While that is normal, natural, and not a problem, what is a problem is when one thinks everyone has to do what they do, think what they think, say what they say, feel the way they feel. To conduct one's self like that is to immediately displace faith. Faith is hearing God and then acting on what He has revealed to you. And as the Scriptures reveal: RARELY will someone else understand what God is calling you to do. If it could be seen, easily understood, readily made 'sense', then faith would NOT be needed. Being "judgmental" because someone else does, thinks, speaks, feels something different than we might is just wrong! In the Bible when God spoke to individuals, most human counselors would have advised against doing the very thing God called them to do. It is human. It is normal. It is natural. The problem: we are called to be supernatural! To walk by faith NOT by sight. That being said, it is also wrong, short-sighted, and problematic when folks "act foolishly while call it acting faithfully". So, my advice to everyone is, as it was said to me: "stay in your lane!" – Also please remember that everyone is on edge right now, so let's be extra sensitive!!!
Secondly, Memphis has now reached the point where 'community spread' demands that we follow the suggested precautions to prevent the spread of Covid-19. We have made some changes and anticipate that other changes will soon be required as things will now move more quickly; change will be the new norm and quick will be the new pace. Be ready; Be flexible! Folks will need to make adjustments (many 'on the fly'; some will be unimaginable today). We will make decisions timely and will do so based on the facts and the 'new' situation.
Thirdly, IF Memphis follows the typical pattern, then one can expect to see the cases of those infected will start an average doubling of cases every 2 days or so. I strongly believe this 'crisis' will NOT be over in "two weeks" [end of March]. From what I know (unless God intervenes, and He can, and He might, but unless He does) this means we will not meet for Palm Sunday or Easter Sunday in our traditional way. I say this not to frighten or alarm you – there is STILL NO need to go or act crazy! I say this so that your expectations are managed, and that you understand that precautions ARE important! New "means of doing" need to be the 'order of the day'. We dare not stop doing what God has commanded us to do, but we must start doing them in different ways. It is time to adapt and to show our resilience. Time for our faith in God to make us stronger than we thought we were; more flexible, forbearing, and forgiving than we have ever been! In all of this, be kind!

I strongly encourage that you do the following (in addition to the previous recommendation/information).
[1] Become familiar with NCM's 'online' tools (website, phone app, FaceBook pages, online giving).
[2] Spend time working on your relationship with God and stay 'in touch' with each other DAILY.
[3] Assess your own health condition and risk tolerances honestly (I have 2 levels of risk); act accordingly.
[4] Do not just "sit it out"; don't let your only exercise be 'jumping to conclusions'.
[5] Don't be driven by your own thoughts, desires, opinions, reactions, or agenda; get the facts; follow God.

[6] Think of ways that you (& NCM) can still serve and impact our neighbors despite the current 'restrictions'.
[7] Practice: repenting, praying, fasting, reading your Bible, & sharing your testimony also DAILY.
More to come. Keep your head up as we look to the hills from which our help COMES.